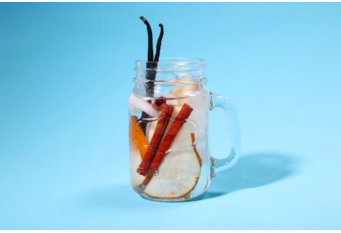 Ways To Jazz Up Your Water

Drinking water everyday to fuel you up with the hydration and rejuvenation you need might seem like such a monotonous chore. We have all been there, rushing out the house in time for work, to finding out that you've forgotten to bring along your bottle, so you go about your day neglecting the importance of drinking water for the ample amount of hours you sit in front a pile of work. A day as such passes, and before you realize, you've gone on a day without enough water.
Admit it, no one remembers drinking at least 2 litres or equivalent to 8 glasses of water a day, but some changes can be made to the WAY you drink, and WHAT you drink!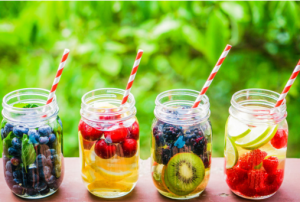 As important as it is to have enough nutrients to meet that nutrition or calorie intake for the day, it is a known fact that we humans require water. A proportion of your daily intake of nutrients can be sufficed through the intake of fruits. Just as the saying goes "an apple a day keeps the doctor away", fruits are seen as a source of hydration other than water. Containing up to 87% of water, fruits including pineapple, raspberries and pineapples provide high content of water for the human body, easing metabolic processes that occur within our bodies to pump us with the fuel we need to gear through the day!
How's the sound of getting the best of both worlds in one drink? Not only does it promote what you see online- weight loss being the major factor, but so much more for you!
1.It boosts your metabolism
Boosting your metabolism ensures that you prevent bloating and relieves gas in your abdominal area.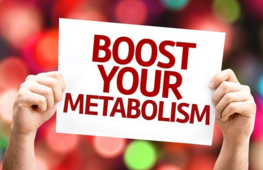 2. It promotes detoxification from the inside out!
Fruit infused waters enable the cleaning of the kidneys, liver and skin. This serves as the most natural way of getting rid of all that toxic in your bodies!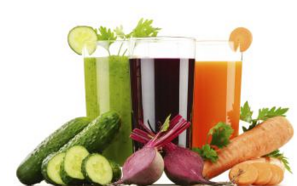 3. You taste the sweetness, WITHOUT the sugar!
We all know that sugary craving that kicks in, and you can't seem to settle until you resort to a bite of your high sugar content bites, only to look back at the sugar levels and let out a sigh! Don't worry, we've all been there. But we can beat it together. Fruit infused waters allow you to feel healthy, at the same time tasting the different blends of sweetness from your fruits such as oranges, apples and kiwis! They serve as the best kind of fruit to tickle your sugary taste buds!
Fruit juices are not foreign to us; blend in a mix of your favourite fruits and call it a day! Your energy, nutrient full drink on the go. However, it is essential to make sure that the water you use to wash these fruits and vegetables blended in your juices are clean and purified.
This can be assured with a home installed water filter. Water filters ensure that your water goes through at least a 6 step purification process, from filtering large particles to small micro particles that may consist of harmful germs and bacteria.
Both the water used to wash the fruits and water you drink can deeply impact your health! We are blessed to have fresh waters coming from our sinks, but taking that extra step to ensure it's purified and safe for consumption can save you a lot of trouble in the future!
No one wants to be drinking unclean, unfiltered water, right?
It's a common misconception that unfiltered tap water contains the most minerals, however, researchers conclude that Chlorine used in tap water to kill bacteria is done because of how cheap it is. Fluoride present in unfiltered water is classified as a toxic waste product by the E.P.A. Overwhelming evidence, too, indicates that it does more than it's said to do; promotion of stronger teeth also comes with adverse effects such as attacking our bodily systems.
We wouldn't want something like that to go into our systems, do we?
Hence, the solution to all these worries is…taking into consideration the importance of installing a water filter for the whole house.
Clean healthy water used to make infused fruit waters and juices even, can really kick start your healthy lifestyle! Let's run through a couple of recipes you can make for you and your family, or even friends on a hot day out with purified, clean water and freshly washed fruits with the best purification system.
Here are the top 3 picks that you have to try!
Lemon & Lavender Infused Water
Lemons aid digestion. A lemon water a day, especially the first thing in the morning can rehydration, while flushing the digestive system from collectives the night before!

Lavender is known to be a calming herb. A bit of it in your drink can help set the tone for the day, promoting healing for infections in your body and promoting restful sleep! Now, that's great for both night and day!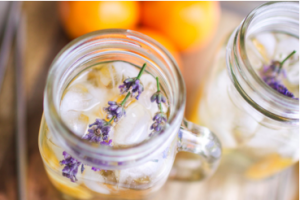 Citrus, Strawberries & Mint Infused Water
Perhaps you've prefer the minty fresh breath with you every minute of the day! Chopping up fine mints and slices of citrus fruits of your choice- oranges, lemons, grapefruits can really boost your appetite!

Citrus fruits are rich in Vitamin C, which is needed to boost immunity against diseases! Ps. it also tastes great!

Strawberries promote a great kick of antioxidants to ensure you get the best of both worlds with taste and health! Strawberries fight bad cholesterol, while improving the health of your eyes! A greater vision for health also brings you a clearer vision!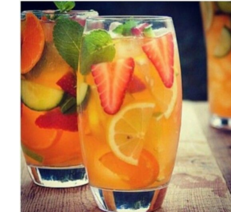 Pear Vanilla Infused Water
This one's a new one! The great stray from citrusy or zesty tastes can be brought out with the use of pears. Infused with vanilla, it promotes the sweetness you're yet to crave for more! Add bits of cinnamon in to kick the spice if you've prefer!

Pears are known to contain fibre that can promote health for your circulatory system! A great heart leads to better pumped mornings to make yourself a great fruit infused water with clean and purified water!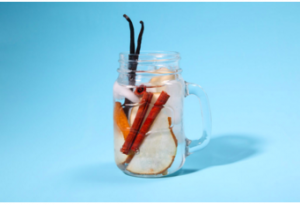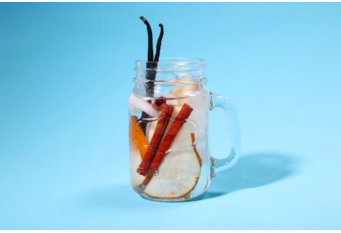 Now that's a great way to drink water, isn't it? You get the best of everything, and most of all, you know that you're putting in the nutrients and antioxidants you need to promote health! Oh, and 100% clean and purified water! All at the comfort of your own home, on-the-go!
Make that choice to kick-start a healthier lifestyle!
Make that choice to consume clean and purified water!
---
---
---